Description:
"If something is plausible, it's reasonable or believable.
Giving a deceptive impression of truth and reliability at such an early age is certain to cause you to believe what isn't real. Aquilla Chavez was raised by a loving father, and a brother who may have loved her a little too much.
Aquilla was spoiled, adored, bringing cheer when disaster threatened a family. She was exposed to a life of crime all while, lovingly being sheltered and protected from it.
Will she ever reclaim the one man who she believes to be the love of her life? She didn't want to be where she was forced to be. She wanted nothing to do with the person she was involuntary turned into. Aquilla had one goal, one goal that would save her from the catastrophic life she was suddenly thrown into. She had to find him.
She had to try, or was this the plausibility of a life she was meant to have? Was the life she was torn from the disastrous life? Could this be where she was meant to be? How would she ever know? What if he found her? What if she never saw him again? What if….She didn't want to?
And I must add the warning once again. If you are into lovey dovey, sappy romance, you should probably move on. This book contains explicit sex, drugs and adult language. Not your typical
every day romance."
Enter to Win!


•
5 copies of Plausibility Kindle or Nook formats
About the Author:
Jettie Woodruff is a practicing physician and has been a Civil War buff for decades. No. Not really, she is not a doctor nor is she a Civil War buff. She is however a goof-off and has a hard time being serious for too long.
She does enjoy a challenge when it comes to her writing. She feels as though she needs to pull every emotion possible from her readers. She wants you to be pissed off, questioning your sanity, depressed, happy, and hopefully turn your mind from wanting to cut the villain into tiny little pieces to loving him by the end of the book.
If Jettie isn't writing you will find her reading, and sometimes running the sweeper, nah not really.
Jettie lives on 163 acres in a rural part of Ohio. She loves living in Ohio, except maybe the snow, and the long winters, maybe the hot summers too, Ah, hell, she hates Ohio. She does love the land and the solitude of the country. She just wishes it was in a geographically in a better part of the country.
Social Links:
Goodreads
● Twitter ● Facebook
●
Amazon
Tour Coordinator: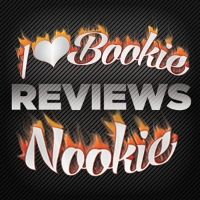 Please check out the other stops on this tour today: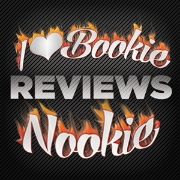 This Holiday Party Blog tour is being run in conjunction with the
Check out the entire schedule of the 18 Holiday Party Blog Tour stops & participating bloggers HERE.