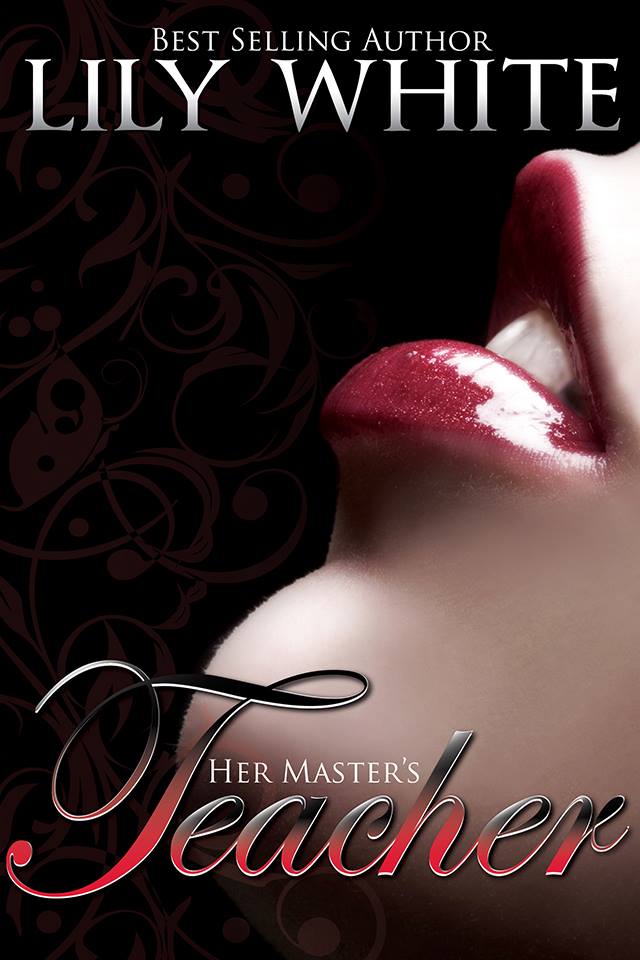 She caught my attention the first day I was seated in her class.
Her dark red hair fell in waves down her back and her alabaster skin appeared to sparkle under the lights of the lecture hall
I'd admired her from a distance, never speaking or doing anything to draw attention to myself.
Each day that I spent watching her in this room, I noticed how her eyes would flick up to me. She was wary of me - frightened - and she had reason to be.
Allow me to introduce myself…
My name is Holland Strong and at 21 years old, I'm the youngest Master within a society of wealthy and influential men.
Clair Elliot is my psychology professor in college - that is, at least, until I make her my first courtesan.
She believes she knows everything about how the mind works…
…and I believe I can prove her wrong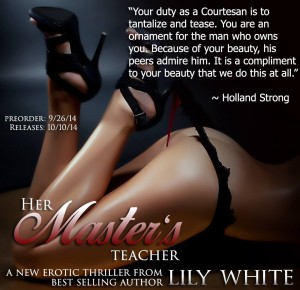 Lily White is a dark writer who likes to dabble on the taboo side of eroticism. Most of the time she can be found wandering around aimlessly while her mind is stuck in some twisted power play between two characters in her head. You may recognize her in public by the confused expression, random mumbling, and occasional giggle while thinking up a scene. Lily's favorite things in life are reading, thinking about reading, buying books for reading....and writing. Her other secret pleasure is meeting with her plot editor in public to discuss her books and watching the shocked expressions of the people around her that don't realize she's talking about a book. When Lily is not reading, writing, wandering or freaking out innocent bystanders, she's sleeping.